WELLNESS VACATION IN BAD HOFGASTEIN
Are you looking for a hotel in Salzburger Land for your wellness vacation? Or wellness weekend? Then you have come to the right place at our 4-star Hotel Palace. You will always find top wellness offers in our spa hotel.
During your stay in Hotel Palace, the entire wellness area in the vitality oasis is available to our hotel guests. This area includes a large panoramic indoor pool, hot tub, Finnish sauna, herbal sauna, saltwater grotto, and relaxation oasis. In our spa and health department, we also offer a diverse treatment program.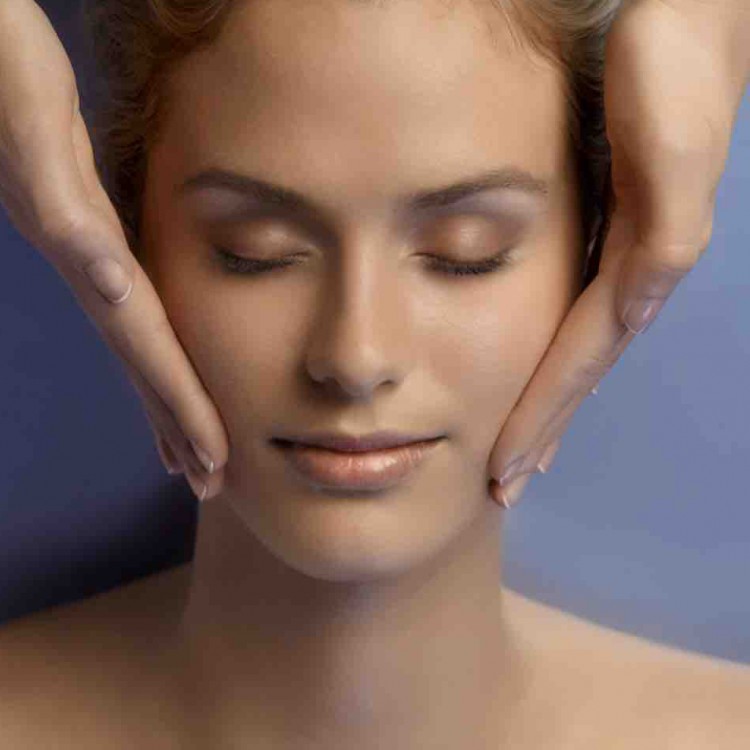 Panorama-Innenpool & Hot-Whirlpool
You can leisurely swim laps in the large panoramic indoor pool of our Johannesbad Hotel Palace.
You can leisurely swim laps in the large panoramic indoor pool of our Johannesbad Hotel Palace.
The panoramic indoor pool with its 100m² will delight all active swimmers because they can swim laps here undisturbed.
Our little guests can also enjoy the cool water. There is a separate play time when children are allowed to splash around.
From Monday to Friday, you can get an active start to your vacation day by stimulating your circulation with water aerobics in the morning.
Along with our pool, you will also find a hot tub in which you can relax in the bubbling water.
In summer, our guests love the large hotel garden with sunbathing lawn, which awaits relaxation seekers in front of the pool. Everyone will find a quiet spot where you can read a book or enjoy the beautiful mountain panorama in peace and quiet.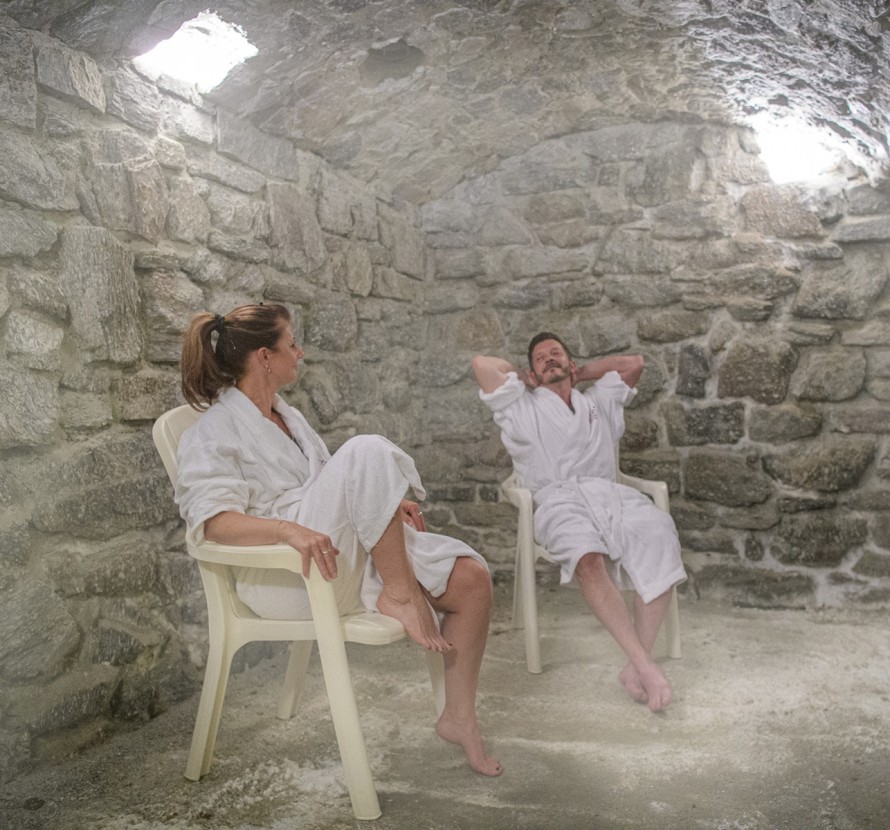 Saltwater grotto
The saltwater grotto with its high salt content and pleasant humidity is among the highlights in Johannesbad Hotel Palace.
Make yourself comfortable in a cozy bathrobe and enjoy the beneficial air in the inhalatorium with sea salt.
A visit to the hotel's saltwater grotto is recommended for everyone. The salty air (2% salt content and 80% humidity) is beneficial for the skin and airways.
People with respiratory diseases, chronic bronchitis, and asthma especially benefit from this special ambient air.
Hotel garden with biotope & sunbathing lawn
The garden area of our Hotel Palace in Bad Hofgastein offers our hotel guests plenty of space to enjoy nature and simply relax.
Vast, quiet, in the middle of nature… the hotel premises offer peace and quiet as well as relaxation. On over 10,000 m2, guests can leisurely stroll through the greenery or relax on the sunbathing lawn.
Have you tried out the new barefoot path? It stimulates the foot reflex zones and boosts circulation.
The rippling water of the pond creates the perfect vacation ambiance and puts all visitors in a carefree vacation mood. On the sunny terrace of the panoramic lounge, you can enjoy different coffee variations or cool cocktails which are wonderfully refreshing.
Pictures from Wellness & Beauty