Your vacation will be a gourmet journey
Book your wellness stay here at Hotel Palace with just the gourmet breakfast or with half-board: breakfast, soup of the day, sweets in the afternoon, buffet feast. Coordinate your choice of board with your vacation program. Here is our offer:
Inclusive breakfast or half-board – the choice is yours!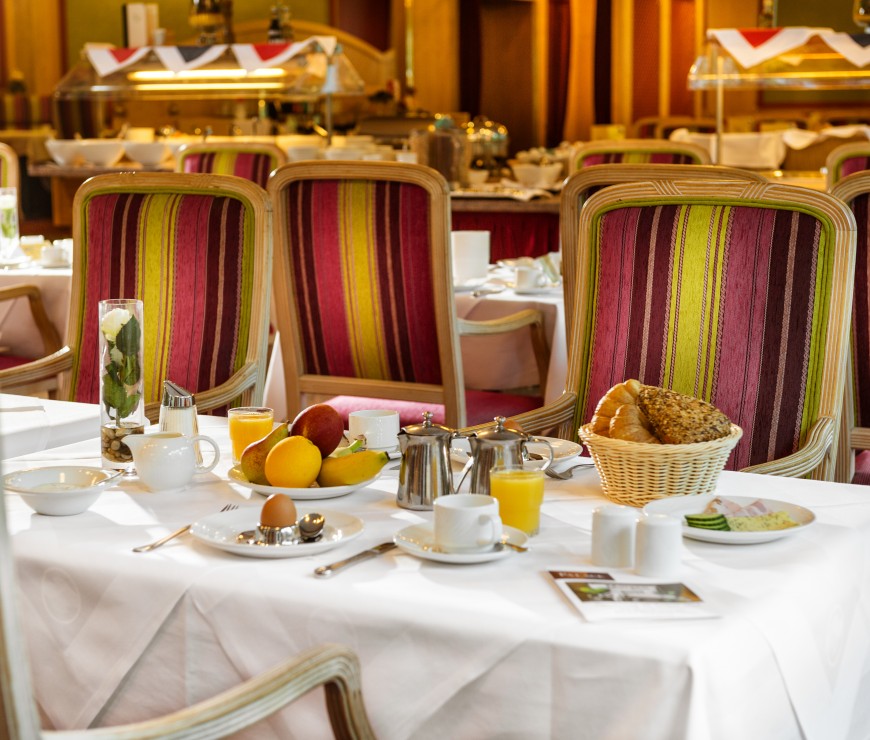 A good start to the day
Your enjoyment starts with breakfast here
Breakfast preferences vary greatly from person to person, which is why our buffet is so extensive and diverse.
In our restaurant in the morning, you can choose from sausage and cheese specialties, bread and pastry varieties, sweet spreads, egg dishes, fresh fruits and vegetables, muesli, and yogurt. You can also enjoy tea and coffee specialties as well as different juices with breakfast.